CONTROL MEETS ELEGANCE
The technology behind your home automation system is only as good as the device that allows you to control it.  Once we have integrated your new smart home with intelligent systems, the fun parts is taking control of any of those systems with the magical touch of a simple elegant device. The true measure of wizardry (afforded you from a broad range of devices) allows you to control all the systems in your home seamlessly, while the technology behind them remains completely hidden from the naked eye.  We work with nothing but the best-in-class manufacturers to offer you a choice menu of capable products and devices to meet your project goals in the Jacksonville or Ponte Vedra Beach area, whether it's for whole home audio, home lighting control, a wireless speaker system, or more.
With more and more smart electronics playing a central role in our daily lives, they deserve an even smarter role at home or facility. Control4 has the mastermind solution, making it possible for virtually any appliance or device in your home business to intelligently communicate with another, from locks to lights, doors to drapes, and you the ability to control them, no matter where you are.
At Qolsys, we believe technology can improve your life. From smartphones to computers, having access to information when and where we need it makes us smarter, more efficient, and more connected. Nowhere is this more significant than within the walls of our homes.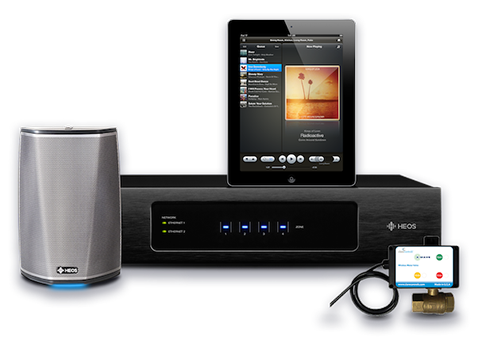 Clare's smart home automation and security products enhance safety and convenience, help conserve energy, integrate entertainment, and provide home security, in one sleek, simple to use App.
In 2002, we set out with a goal – to reinvent home audio for the digital age. Our vision was simple - fill every home with music and make listening a valued experience again. We're making it easy for everybody to listen to the music they love in every room of their home. To hear the songs they love, to discover new music they never knew existed, and to appreciate it all with the highest sound quality.

Our award winning technology and cloud services power Smarter Home and Business solutions, including Interactive Security, Energy Management, Video Monitoring, Automation and Wellness. We connect a broad array of smart devices, making them easily controlled through an intuitive mobile app.
Alarm.com services are exclusively sold, set up and supported by a nationwide network of authorized Security and Smart Home service providers.
Picture quality so lifelike it's like looking through a window. Skin tones, lush landscape foliage and countless details come to life as the X-Reality™ picture engine optimizes the color, contrast and textures of each object individually. The X-Reality™ PRO engine adds unprecedented detail and delivers an infinitely broad spectrum of color by enhancing each scene, pixel by pixel, for our most true-to-life picture yet.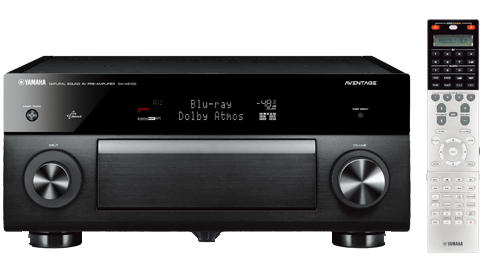 Yamaha has endeavored to produce products and services that satisfy the diverse needs and desires of people worldwide. Its products and services are recognized the world over for superior quality in acoustics, design, technology, craftsmanship, and customer oriented services. These products and services under the brand name of Yamaha are highly regarded by a large number of professionals, institutions, business people within the related industries, and consumers.
Now Yamaha makes it easy to bring music to every room in your home wirelessly. Whether you start with a single speaker or the ultimate home theater, MusicCast expands to fit your needs, providing wireless multi-room audio playback controlled by a simple app.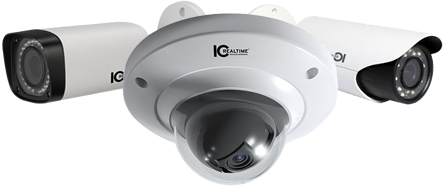 IC Realtime is a leading supplier of Security Cameras, IP Cameras, DVR, and CCTV Equipment for Business and Home Surveillance. With high-definition surveillance cameras in and around your home, you can monitor activities real-time whether you're in the house or halfway around the globe.
QMotion Advanced Shading Systems offers top-notch technology and leading fashion sense in window treatments for stylish homes and office spaces. QMotion Advanced Shading Systems sets new standards of excellence for automated shades, powered by easy installation low voltage power or long lasting batteries that are easily accessible inside the shade tube. The results are elegant electric shades with industry leading battery life and unparalleled quietness.
SunBriteTV designs and engineers the only time-tested TVs in the world that are specifically built from the ground up for the outdoor environment. These true all-weather, outdoor LED-LCD TVs deliver superior brightness, while resisting the harsh effects of rain, dirt, insects, extreme temperatures and UV rays.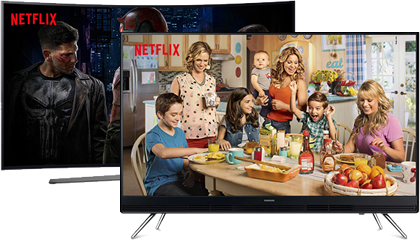 Samsung Televisions offer the best picture quality, design and energy efficiency. Find SUHD TVs, 4K UHD TVs or an innovative, curved OLED TV perfect for you. Step up to curved design and discover our best and brightest innovations, from incredible 4K SUHD picture performance to our advanced Smart Hub TV. You're going to want to watch what happens next. It the the ultimate viewing experience.
ZKTeco USA is synonymous with quality products, responsive & reliable product support, technical innovation and speed-to-market. Product offerings include Access Control readers and panels, Near & Far-range Facial Recognition Cameras, Elevator/floor access controllers, Turnstiles, License Plate Recognition (LPR) gate controllers and Consumer products including battery-operated fingerprint and face-reader Door Locks. Our security solutions are multi-lingual and localized in over 18 different languages.