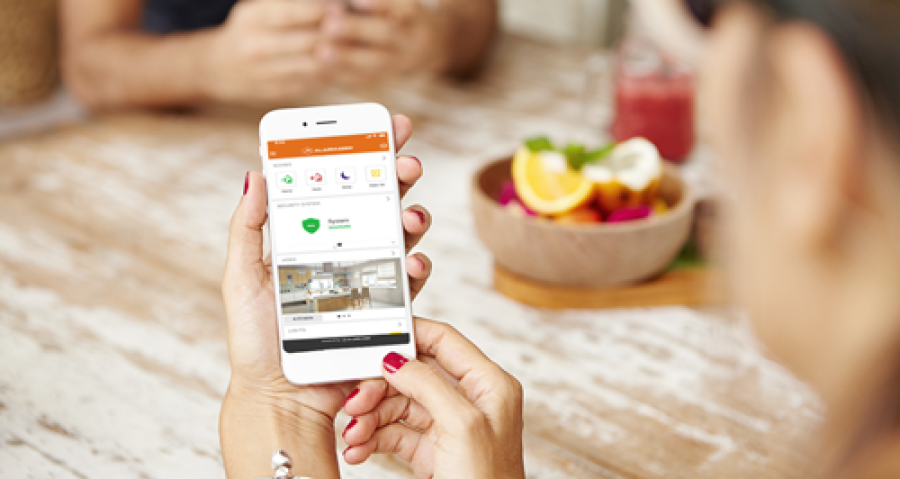 ALWAYS BE IN THE KNOW
Receive automatic push notifications every time there's a change to your system. Enjoy alerts on your smartphone or tablet whenever the integrated locks disengage, someone rings the doorbell, or whenever the system detects unauthorized movement. Plus, make remote adjustments to your security and thermostat from the user-friendly app available for iOS and Android devices.
RELAX KNOWING YOUR HOME IS SECURE
When multiple devices work together to protect your home, enjoy peace of mind knowing you're never far from help. And with our remote monitoring service, you'll never have to face problems alone. Receive automatic updates and regular maintenance to ensure your system never goes offline. In the case of an emergency, trust our experienced professionals to help contact the appropriate authorities if necessary.
PROTECT WHAT MATTERS MOST
An integrated security system helps protect your home and loved ones throughout the day and night. Keep an eye on things with indoor and outdoor security cameras, secure entryways with smart locks, and enjoy hands-free protection thanks to motion and contact sensors. Plus, you can even save energy with a system that automatically adjusts the thermostat when you're out of the house.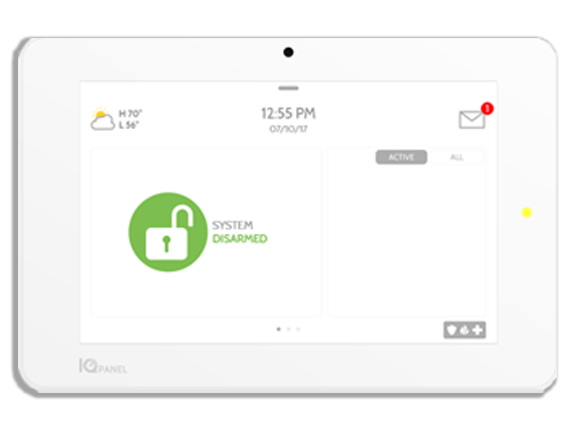 1 QOLSYS IQ2+ PANEL
The QOLSYS IQ2+ PANEL offers centralized control of your entire smart security system. Enjoy sleek, elegant design, a seven-inch screen, five-megapixel camera, and more. Disarm remotely with native Bluetooth compatibility. Plus, software-enabled glass-break detection adds even more protection.
1 MOTION QS1231-840
Tamper-resistant, pet-proof, and programmable, the MOTION QS1231-840 securely sends signals to your wall-panel for total room protection. With a range of up to 30-feet, users can create rules to avoid false alarms. It's a hands-free way to secure your busiest room.
3 QS1135-840 WIRELESS CONTACTS
Secure doorways, cabinets, and more with QS1135-840 WIRELESS CONTACTS. Receive text alerts every time a door is left open, integrate with other security features to activate when sensors trigger, and more.
ALARM.COM SMART DOOR BELL
Hear, see, and speak to visitors with the ALARM.COM SMART DOORBELL. Manage access to your home by confirming who is at the door before you open it. Customize system triggers to capture the crucial moments and information.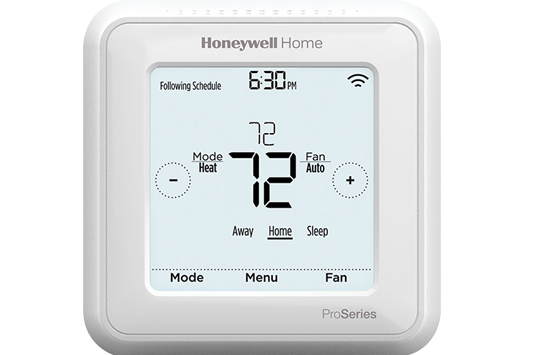 HONEYWELL PRO 6 ZWAVE SMART THERMOSTAT
Featuring a large, user-friendly display and compatible with Z-Wave and Z-Wave Plus networking solutions, the HONEYWELL PRO 6 ZWAVE SMART THERMOSTAT is an ideal addition to any home security system. Save energy and stay comfortable with intuitive, easy-to-use controls.
KWIKSET SMART LOCK
Protect what matters most with a KWIKSET SMART LOCK. One-touch entry, eKeys, and more help secure your entryways like never before. Keep track of who comes and goes, engage locks remotely, and ensure your family remains safe and sound throughout the day and night.
ALARM.COM 522 INDOOR SMART WIFI CAMERA
The ALARM.COM 522 INDOOR SMART WIFI CAMERA offers high-resolution video, night vision, and high frame rate capabilities for complete coverage of your indoor spaces. Featuring a sleek, unobtrusive design and increased Wi-Fi range, your indoor spaces have never been more secure.
ALARM.COM 836 OUTDOOR HD CAMERA
Water-proof, weather-proof, dust-tight, and tamper-resistant, the ALARM.COM 836 OUTDOOR HD CAMERA is perfect for your home. With full 1080p resolution and capable of PoE, there's no better way to secure your outdoor spaces with a comprehensive wireless security camera system.
LET'S GET STARTED
Are you ready to bolster your home security with smart sensors, cameras and locks? Monitor and protect your home at all times no matter where you are through our affordable security packages.